Wild Edge
Business Coaching and Group Facilitation

One-One Coaching
Support, enhance and add to the skills and performance of leaders and managers
Typical benefits include:

Vision making and goal setting

increase personal and professional fulfilment

Managing stress/pressure and wellbeing



Improve communications


Filling in the gaps that management/leadership programmes don't reach




Productive resolution to conflicts

Support in times of personal or professional difficulty

Authentic leadership/developing gravitas




Becoming aware of your blind-spots and changing behaviour

Learning how to motivate and influence more effectively

Exploring career choices

Learning basic coaching skills/fostering a "coaching culture"

Option to work in nature
Clients range from multi nationals through local authorities to charities and I offer flexible work support for smaller businesses and sole traders
As a developmental coaching psychologist I offer a potent blend of goal orientated work, focused feedback, professional development training and psychological education.

Session length/frequency etc is agreed between us. Where work load allows, between session activities are provided. Plenty of between session back up is provided through email and phone check-ins. Sessions can be face to face or by phone/skype and work can be arranged within your organisation or privately.
Group Work
Most of my group work is bespoke. Pre-designed workshops include:
Stress Management Workshops
Managing Difficult Conversations Well

Leading and Self Management (incorporating work in nature)
For larger projects I work with associates. UK, South Africa and Europe.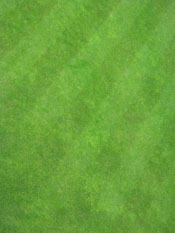 "Improved management structures have been put into place"
"I am more assertive less withdrawn or aggressive."
"It helped me realise good communications are vital for effective team functioning and excellent leadership."